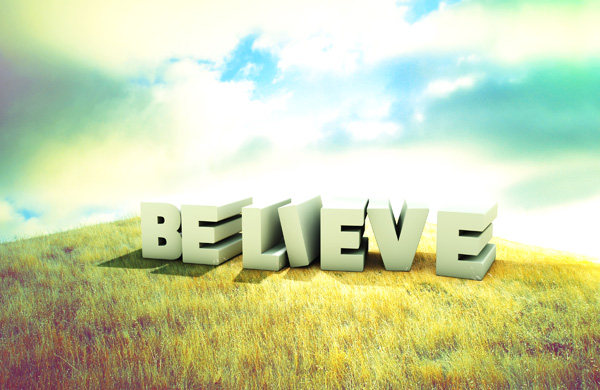 Do you Believe?
Do you want to have your prayers answered? The answer of course is "YES", we all do. Then your prayer should not be a prayer of desperation. Wishing that God would do something but thinking he probably won't. He responds to faith, when you know for sure he hears you and will answer.
Faith and Hope go together. Not hope that is wishy-washy, like a fingers crossed, good luck, wishing that is powerless. Not hope that's based on chance either. I'm talking about bible hope which is defined in Hebrews 6:19, We have hope as an anchor for the soul, firm and secure. What is an anchor? Anchors are much smaller than the boat they are anchored to but they have weight to them. You drop an anchor into the dirt and it keeps a large boat stuck in one spot. That boat is firm and secure, unmovable. No matter what storm comes, high winds cannot move that boat. That boat is attached to something.
That's what your faith and your hope should be. No matter what difficult situations you face, no matter what happens, you are confident that your God is bigger and he will rescue you. If you truly believe he can and he will come, then you will ask him what to do. He has a way that will not be the same as yours. The prayer of faith does not expect God to answer prayers the way you want things to be done. The prayer of faith believes that God has a way that is smarter than yours or mine by believing he has the way to victory.
So attach your hope to something that has the power to keep you firm and secure. Ask him the way to victory and act on what he tells you to do because that is true faith in Jesus.